We are halfway through our special week of giveaways  
supporting home based businesses here at The Wecloming House,
and what a fun ride it has been!
Today is no different!
While we have one more special day to participate in the giveaway being offered by Mary of Checkerboards and Etc of Etsy.com.
I am also ready to announce the winner of the Almond Cookie Soap from Kleine's Country Farm!
 The Winner of the Bar of Handcrafted, AmAzInG smelling soap from Chelsea over at Kleine's Country Farm is 
Andy Anderson!!
 
You won!!!
Hooray and YAHOOOOOO!
Please check your email, I will be sending your information over to Chelsea and hooking the two of you up so that you can get your prize in the mail! 🙂
 
Today is a special day.
Why?
Because today I get to share my blog here at The Welcoming House with a very special, very dear, very old friend who has been one of those precious people that made a REAL difference in my life. She literally loved me into a walk with the Lord, showed me what home-schoolers were really like, and was one of the best friends a girl could ever ask for when she needed one.
Not only that, but she is married to the man who made such a positive impact in my life through a Bible Study at my high school, that it brought me to the Lord.
When you have radically changed your life, turned away from doing what you should not be doing, accept the Lord, and then try to turn things in the right direction,
having a set of friends that love you,
 encourage you, strengthen you, 
and pray for you is so crucial, isnt it?
Angie is that kind of friend to me.
Please meet my friend of many years, Angela Niles of
Flutterbug Creations
. She is now the mother of three tall-or-soon-to-be-tall sons and two precious, feminine daughters. She has been married to her childhood sweetheart, Jeff, for 17 years (I know because I was there!!), and while originally from Colorado where we shared our teenage years, has been settled in Texas for a long time now, raising her family to love the Lord. Finding a shot from so long ago was challenging (mainly because we didn't want to reveal our deep love for crazy antics and early 90's clothing) but here is one of the pictures most dear to my heart:
 
told you I was there…..yes, this is their wedding. 🙂 🙂 🙂
 
 
Yeah, go ahead and awwwwww. Still makes me tear up,
 so if it makes you smile, 
then my day is made.
Now all these years later, we are both grown up (just saying that makes me want to laugh), married, happy in the lives that God has led us gently through, and I am blessed to be able to tell you about my friend and how she has turned a talent into a support for her family, making it possible for her to stay at home with their children,
and ease the financial burden for her husband.
She is a mad skillz woman with a crochet hook, and pretty much always has been. But her stuff is so intricate, so beautiful, that it is truly a reflection of the person inside.
Just like everyone else, I asked Angie a set of questions that reveal the heart, and the person, behind her store. Here they are, just for you:
 
How long have you had your business?
   I have had my business about 8 years. I started with craft shows and little consignment shops and ended up on Etsy. However, I have been crocheting for about 33 years now…I must have started in utero! haha! No, I started learning on my mother's lap at about 3 years old. She says she taught me the basic stitches and then I taught myself the rest and there was not stopping me! My favorite things to crochet are American Girl doll clothes for my girls, afghans and doilies…well….and just about anything else except clothes! I have never tried that much (other than dolls size stuff!) and am not sure I ever want to…maybe, some day!
 Has your inventory changed over the years? 
In other words, did you used to sew and now you crochet?
  My inventory has a little more variety now and then – whenever the creative bug hits really hard! I've had bead work, knitting, and some fabric craft but mostly crochet. I think one of my favorites, that I have from time to time in my Etsy shop, is the Christmas Tree Afghan I make. It looks so complicated and intricate (but really isn't THAT bad) and so very unique!
  Why did you start your business in the first place?
 At first my little business was just for fun….and maybe to pay for the yarn ….but for the greater part of the time it has been an effort to help with my families bills while my husband was in seminary and now that he is done to help while he is looking for a different job.
 Tell me more about yourself. What does having a small home-based business allow you to do that otherwise you would not be able to do?
 I am a SAHM of 5 and we homeschool so really my little business allows me to purchase school books and groceries at this point in our lives. It more often is an outlet for my creative side! One of the fun things I have found while I've had my Etsy shop is shipping my very own, "me-made", items to different parts of the world! How crazy is that?!?! I love it!
 Why are you participating in this giveaway?
I love being part of a giveaway or exchange during the holidays…it just is so much fun! Not only that but Heather is a long time friend and is gracious to have me be a part of this!
 What are you offering into the giveaway? 
 I am offering one of my beautiful lace angels for the giveaway. I have some listed in the shop so you can get a look at them. I love the angels as tree decorations or hung around the house. Here in Texas it helps give a little winter effect to our house! I was born here in Texas but grew up in Colorado and always miss the snow at Christmastime.
  What is your favorite thing about your craft?
I love that I can crochet so many different things and yet, with a little color change or a different yarn, I can also "update" an old favorite and modernize it. Granny squares are being reinvented! And they're gorgeous!! But my very favorite thing about my craft is being able to pass it on to my daughters. Who, may I add, are naturals. Yes….I am just a teensy bit biased! My girls are 12 and 8 and have been crocheting now for about 3 years. They both seems to really enjoy it and that makes me happy.
 If there was one thing you would like to tell the Welcoming House readers, what would it be?
 My business is my own little fun outlet and I love it – especially during the holidays. But above and beyond all that I have a challenge for y'all: During this season of gifts and family get-togethers I encourage us to remember the true reason for Christmas. After all, where did the whole reason for giving gifts come from? I believe, it started when God gave His only Son…first as a baby, to grow and live a perfect life and then to offer Him as the sacrifice for our sins. If we are truly honest with ourselves, there is no one of us that is perfect. There is always a payment to be made for wrongdoing. And yet, God loved us so much that He made that payment with the life of His Son! And then Jesus conquered death and rose again….He is able to save from sin and death and offers us everlasting life to come! What greater gift is there? And what greater love? YOU are Precious to Him…YOU are valuable. There is more to this life than the troubles you may be facing or the wealth you may have. May you find true peace and joy by turning your heart to the One who made you, believing that He is the answer, there is no other! All the rest of the fun of the season is a blessing to be enjoyed and shared! And I intend to enjoy it to the fullest measure!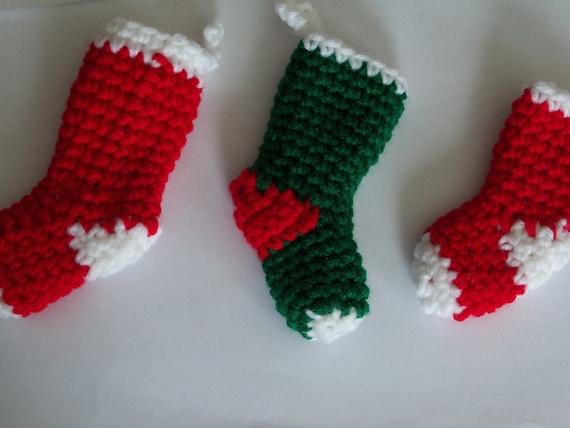 She is offering the most beautiful, intricate, hand crocheted angel ornament for someone special.
Seriously, the picture does not do it justice. This is a gorgeous ornament, and whether you keep it for yourself, or you choose to gift it to someone extraordinary on your Christmas list this year, when you see the workmanship up close, you will be stunned at its beauty. Honestly, I am wishing I could participate in these—but knowing I am supporting her family financially with each order, I will just go that route instead.
Are you ready to enter the giveaway?
Here we go!
Many Blessings to you and yours,
Heather